Erin Sforza
What is your favorite destination?
Walt Disney World and the Caribbean are two of my favorite destinations. Being a former Castmember and Annual Passholder for several years Walt Disney World always feels like home. I love how truly "magical" Disney is and how they can make you forget that you are in Florida completely with the theming of their resorts. There's always so much being added and updated too! Though I do love the Fall and Winter in the Northeast, I always enjoy the warmth and relaxation of being in the Caribbean. The Disney Cruise Lines are wonderful for literally being transported with that same Disney service to the Caribbean and I usually prefer them or Royal Caribbean. Sleepy Hollow and Tarrytown New York are also fabulous destinations. There are so many wonderful places to discover in this world, my list of favorites is constantly growing!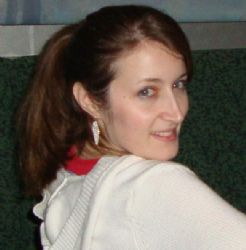 What are your favorite things to do while on vacation?
I'm a huge history fan, so I love historical tours in new places. The Pirate Tour in Key West is definitely one of my favorites, and I loved the San Gervasio ruins in Cozumel. If there's water and good weather you'll definitely find me snorkeling or participating in some kind of water sport. I also love experiencing cultural entertainment and local food so I can really get a feel for a new destination.
Why are you interested in travel?
I had been planning vacations for myself and my family and friends, and people kept saying "You should do this professionally!" When I was considering it I discovered as a travel planner I would have so many more resources to assist my potential clients and family and friends. Nothing gave me a better feeling than hearing how great an experience my clients had, and since I have always enjoyed research and helping people to have the best experience possible, it was a perfect fit!
What is your dream vacation?

What do you like best about working with CruisingCo.com?
Having the support of our amazing Administrative Team, and all of the wonderful packages and discounts I know about now. I can really help my clients to create wonderful lifelong memories with their families, and that is just the best part of the job.