Tia Rae
What is your favorite destination?
My favorite destination that I have to been to so far would be Antigua, Guatemala. It was hard not to fall in love with the green forests, cobble stone streets, and volcanic landscapes. The locals are extremely friendly and I was able to make several life long friends. Guatemala is definitely an underrated travel destination.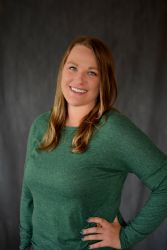 What are your favorite things to do while on vacation?
My favorite thing to do on vacation is to explore the city and landscapes. I also love making friends with locals and eating local foods. I try my best to have a brand new experience on every vacation I go on.
Why are you interested in travel?
Travel interests me because I absolutely love learning about new cultures and seeing different ways of life. I love talking to locals and seeing their faces light up when they tell me about the pride points of their city/ country.
What is your dream vacation?
My dream vacation is to explore New Zealand. I have always been mesmerized by the landscapes you see in countless movies. I am also a Lord of the Rings fan so I am determined to take the tour and see all the hot spots where the movies were filmed.
What do you like best about working with CruisingCo.com?
I love working with CruisingCo.com because it has given me the chance to make a living off what I am truly passionate about. I have always planned trips for my family and friends, just for the sheer joy of it. Now I have the honor of putting together trips of a lifetime for anyone.