Jennifer Ajsenberg
What is your favorite destination?
I love exploring bustling cities like New York and London. I love to relax on the beach in Waikiki and Mexico. I love discovering new things to do and experiencing the magic of Disney (all locations!). I love to feel history come to life and learn about different cultures while exploring different international destinations.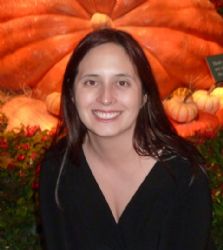 What are your favorite things to do while on vacation?
Read a good book on the beach, take walking tours, shop unique boutiques or markets, experience authentic dining, and check out local cultures.
Why are you interested in travel?
I pretty much grew up traveling as my dad worked for an airline. I appreciate the fact that my parents introduced me to so many different parts of the world and the US. I only hope to be able to help my family and friends do the same. I believe all people can grow and learn so much by visiting different destinations and learning about different cultures and the history.
What is your dream vacation?

What do you like best about working with CruisingCo.com?
Making vacation dreams a reality. I love having relationships in my network all over the world to craft the perfect vacation for each specific client's wants and needs. I love to help others and this is one area where it is not only helpful but also fun.