Why Should You Book with Us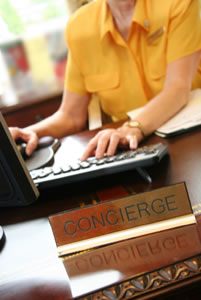 That's a great question! Sure, you might be able to do this yourself online, but you won't get the personal service and advice that we provide you. It's our job to take the time to understand your needs and to research the options so that you wind up with your dream vacation. Faceless Internet agencies will never do that for you.
There are many reasons why it's good to use a travel consultant to help plan your dream vacation. To name just a few:
Personalized Service
If you have a problem or even a question, you have email access or a direct toll-free line to someone who's familiar with your reservation and can help. We're available for you 24/7, even during your vacation!
Travel Security
Travel with the added benefit of knowing that you can call on us any time during your vacation. Ask the people who were stranded or had their vacations impacted during hurricanes or the pandemic. Our consultants will work on your behalf when you purchase your vacation through us, unlike those who purchased on the Internet. They are stranded when emergencies occur and we are here to assist!
Expert Advice
We have the expertise about world wide destinations, great cruises and help you find that perfect vacation that you are going to enjoy! With so many choices, you get to have fun planning and we take care of all the details so you do not have any stress. It is as easy as letting us know your preferences and vacation style. We'll take care of the rest and find you your dream vacation!
Group Rates
We secure rates for some sailings over a year before the cruise sails, so as the price goes up, our lower rates are locked in. That way, you may get your dream vacation at rates that are available at a lower cost per stateroom than current rates!
Reminders
If your date to reserve shore excursions, specialty restaurant, or spa treatments is coming up, we'll send reminders to you so that you won't miss them. We'll also remind you when all payments are due.
Additional Needs
We'll also take care of additional nights, town car service or cruise line transfers, insurance -- it's much more stress-free when another pair of eyes is on your reservation, making sure everything is okay. And when it is time to travel, we have a complimentary Travel APP that contains all of your travel details.
Special Touches
Is someone in your group having a birthday? Are you celebrating an anniversary? No matter what the occasion is, your travel consultant has the know how to make that time extra special.
Our agents have been to over 125 countries, and we have partnerships with reliable local operators on over 100 countries. We will make your travel plans with the dependable suppliers, and join them in supporting you as you travel. Our hotel contracts around the world include many extras, often a complimentary breakfast at the same price you would pay for just your room when booking directly. Let our clout benefit you in your travels!
Our cruise line connections provide us the best possible rates, all updated daily on our website in one place for your review. Check out all the extras we provide, and don't miss our home page's daily top cruise deals. Interested on all the choices for a specific destination? We have organized them for you in one easy search.
We do things right. Join the hundreds of thousands of happy vacationers who have come to us since 1987 for a magical vacation.
Cruising Company Etc. understands how valuable your vacation time is to you. We are here to help you choose the best vacation to suit your needs and to make your time away a truly unforgettable experience.