Don Berger
What is your favorite destination?
Italy and the Greek Islands have become favorites as we have increased our exploration of Europe. A Christmas river cruise from Paris to Amsterdam was a highlight of my travels. I love the Caribbean. Fiji was a favorite and Hawaii is always great. In short, sunshine locales are high on my list of favorites. Several Alaska cruises and land tours were truly scenic and we enjoyed hosting groups for serveral years in a row.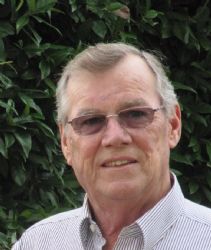 What are your favorite things to do while on vacation?
I enjoy reading at the beach or around the pool, visiting local shops & having a beverage while people watching in European cafes, or strolling like a local in a foreign city. We walked until we had no idea of our exact location in Venice... very unique and a great way to see the back streets of the city. I also enjoy water activities (kayaking, snorkeling, boating and boat tours).
Why are you interested in travel?
We enjoy travel and learning about new destinations and cultures.
What is your dream vacation?

What do you like best about working with CruisingCo.com?
Being a part of this great company, working with great consultants and learning about new destinations.