India Kingery
What is your favorite destination?
My favorite place to visit is Walt Disney World. I don't know who gets more excited, my daughter or me, when we start making our Disney plans. I also like to visit cities all over the United States like Dallas, San Diego, Las Vegas, Chicago; the list goes on and on.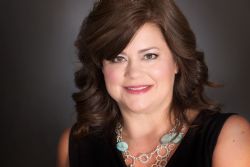 What are your favorite things to do while on vacation?
One of my favorite things to do on vacation is to try foods that are unique to the area in which I am visiting. I love to find those hidden gems that not everyone knows about.
Why are you interested in travel?
I love to travel and learn about new places. I always like to research anywhere they we may want to visit. A lot of my friends would come to me for advice on places to go, things to do, where to eat, so I thought this would be a perfect career move for me. I am excited to have many amazing adventures with my family as well as help other people imagine and plan their dream vacations.
What is your dream vacation?

What do you like best about working with CruisingCo.com?
So far, the best part of being part of the CrusingCo.com and MouseEarVacations.com team is the unbelievable support that I have received from everyone with whom I have come in contact. Although we are all managing our own business, there is such a strong support system that I feel I could ask anyone anything and I get the assistance I need to help my own clients.