Austin Conner
What is your favorite destination?
My favorite vacation to take is a Disney cruise- doesn't matter where the ship is going, as long as it's a part of Mickey's fleet! It's no secret that Disney's level of customer service is unsurpassed by any other company, and their ships are completely top-notch. Plus, by experiencing all the magic that Disney has to offer in a completely relaxed and laid-back atmosphere, a cruise with Mickey is truly the ultimate vacation!!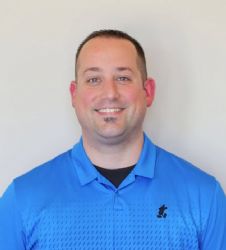 What are your favorite things to do while on vacation?
My absolute favorite part of any vacation is when it's time to eat- I'm such a foodie! I'm such a sucker for a fine dining experience that offers new and exciting meal options. And with just about any Disney destination, you can find a wide variety of cuisine choices that will please any palate!
Why are you interested in travel?
My family's favorite time of the year is vacation time! While we always enjoy seeing new places and experiencing new things, we're consistently drawn back to different Disney destinations. And because we're fortunate enough to visit our favorite Disney locations over and over again, I'm well-equipped to help friends and family plan their vacations as well- then I can vicariously experience the Disney magic all over again!!
What is your dream vacation?

What do you like best about working with CruisingCo.com?
The administration team with CruisingCo are so incredibly helpful and friendly, and never hesitate to answer any questions I have. Even when faced with a question that I have no idea how to answer, I know that I have an entire team of associates on my side that will help me assist my client!