Sandy Racz
What is your favorite destination?
I really love every place I go. I particularly like the Caribbean because of the warm weather, the beautiful water, the wonderful people, good food and casual lifestyle. China is great and the people are very nice. I love the history and landscape in Europe. My husbands relatives are from Austria and Hungary.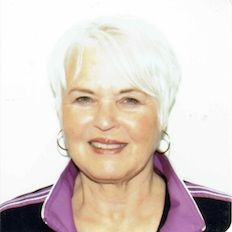 What are your favorite things to do while on vacation?
I like to sight see and visit museums. On the beach islands, I can really enjoy sitting under a tree with a good book. I usually take organized tours at every place I go.
Why are you interested in travel?
My father was in the Coast Guard so I traveled a lot while living at home. I have traveled in all fifty US States and all providences in Canada. I have been been cross country many times.
What is your dream vacation?

What do you like best about working with CruisingCo.com?
Working with such wonderful people!