Sam Lebron
What is your favorite destination?
Walt Disney World. When I was younger we were always stationed overseas so when we got a chance to come stateside my dad would always take us to Disney World. I remember the magic we experienced back then and want my children to have the chance to experience that magic also. Maybe one day they'll do the same for their children once they have grown up.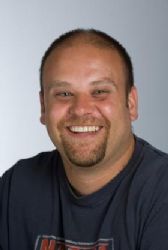 What are your favorite things to do while on vacation?
Its all about making memories. My parents always told me to make sure you make the most of the time you spend together as you never know what tomorrow has in store for you. I tend to try and do as much as possible, where my wife is trying to teach me to slow down and relax. A day at a Disney Resort pool is always enjoyable.
Why are you interested in travel?
I found myself always helping others when they started planning their vacation. During one of my research quests on the internet I found the CruisingCo.com website and saw the opportunity to try something that I enjoy doing. Many of my co-workers, family, and friends know I love to travel. My goal is to be able to help others do what I like to do helping them through the experiences I have learned.
What is your dream vacation?

What do you like best about working with CruisingCo.com?
The networking of travel agents. The key to any job is who you know and who knows the most. CruisingCo & MouseEarVacations already has a service that many recognize as being one of the best. Being able to join as an agent into this network/family provides me with a wealth of knowledge I hope to be able to turn into a profitable business.