Julie Barbee
What is your favorite destination?
My FAVORITE travel destination is Walt Disney World!! I have visited over 60 times and have loved every minute of every visit! I have been with family, with friends, with large groups, for my honeymoon and several anniversaries, for holidays and most recently to participate in the Princess runDisney Event . . . It's my favorite place to celebrate and to have fun. Being a huge Disney fan makes just being there exciting for me, but I LOVE the characters, variety of attractions and things to do, shopping, food, and, of course, the MAGIC of Disney!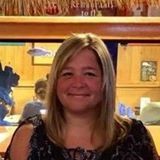 What are your favorite things to do while on vacation?
The best part of vacation for me is escaping to a place of relaxation or fun. Depending on where I am, this can include laying on the beach or by the pool, "playing" with my family (miniature golf, amusement rides . . .), shopping, eating, fishing, boating, or being pampered at a spa! I also enjoy finding fun new learning experiences for my children such as visiting an aquarium, zoo, historical site, or interactive museum.
Why are you interested in travel?
Growing up, the highlight of summer was always our family vacation. Each year we would travel to a new place filled with adventures, learning and fun. Some years it was a week at the beach. Others, it was Opryland in Nashville, Tennessee or Walt Disney World in Orlando, Florida. Some of my best memories and most valuable experiences were on those trips. Now, as a parent, I find myself wanting those experiences not only for myself, but also for my children!
What is your dream vacation?

What do you like best about working with CruisingCo.com?
I would say the best part of being an agent with CCE/MEV is having the opportunity to do something I am passionate about ! I am a HUGE Disney fan and love telling others about all the fun and magic that awaits on a Disney vacation, the excitement of planning a vacation, and then hearing about all the wishes that came true! And, while my focus is Disney, I find all types of travel exciting to plan and experience!