Joann Fortier
What is your favorite destination?
My favorite destination is Walt Disney World. Every time I visit, I feel that I am experiencing something new and different from my last visit there. My second favorite destination is Alaska. The scenery is absolutely spectacular. There are so many wonderful things to do in Alaska that I want to accomplish!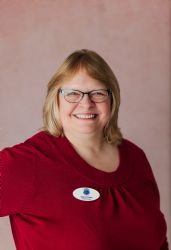 What are your favorite things to do while on vacation?
When I personally travel, I love taking tours at each destination that I visit. The best way to learn about a region of the world is to absorb its history and culture, including dining on specialty foods of the region. Taking home special recipes from my travels helps keep memories alive until I plan my next trip!
Why are you interested in travel?
I have always been fascinated with travel and learning about new destinations.While I may not have checked off all of my bucket list destinations, I keep my love of travel alive by continuing my travel education by becoming a certified specialist with cruise lines and land destinations. My goal is to continue my education of the best travel locations around the world as well as all cruise lines so that I can provide the best guidance to all of my clients.
What is your dream vacation?
My dream vacation would be a photo safari to Africa. I have always been fascinated with the wildlife and savannas of Africa. To actually visit the place of my dreams would be a lifetime accomplishment!
What do you like best about working with CruisingCo.com?
The best part of being a travel consultant with CruisingCo & MouseEarVacations is the opportunity to help people plan their dream vacations. The admin team and consultants with CruisingCo & MouseEarVacations are wonderful to work with and are so supportive!